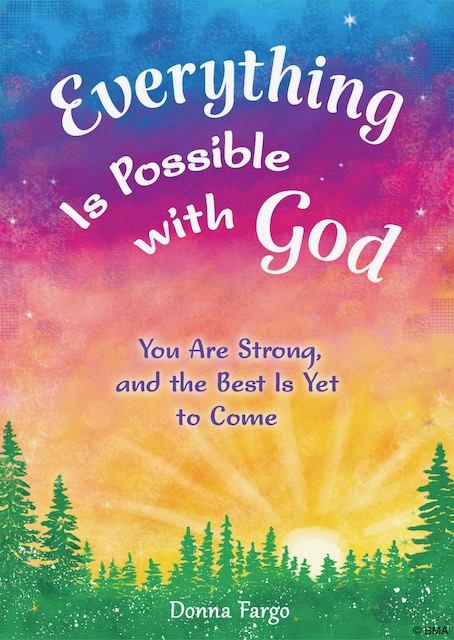 Hey To All My Prayer Partners!
I hope you're all doing great and life is being good to you.
I have been made aware that there are some people who could use our prayers now, so I'm asking you to join me again, and I thank you.
First, our Facebook friend and fan club member Linda Green has informed me that the cancer has returned and she has been told that it is spreading. So, let's all pray that Linda will not cast away her confidence but remember that while something may be too hard sometimes for the medical profession to fix, that "ALL things are possible with God." Let's encourage her to "renew her mind with the Word of God," especially the NEW TESTAMENT, because it teaches us how to strengthen our faith. And let's add our faith to hers and our prayers for her.
Some scriptures to believe with all your heart are Mark 11:24 and 1st Peter 2:24. I remind us all that sickness is called "satanic oppression" in the BIBLE, so sickness cannot be from God. Jesus would have been working against God if sickness is from God. We should pray to get sicker if sickness is a blessing. So let's believe with Linda that her healing is on its way.
We've also been asked to add our prayers to the prayer warriors of my friend and one of my favorite DJs, Joe Don Baker. I will include here the request just as it was sent to me, and I thank you all so much. We're all in this together, folks! So, let's pray for Joe Don's friends too.
Below is Joe Don's request…
I need my prayer warriors! I have three very close friends in need of prayer and I know you have answered the call before. My friend Otha made it to his birthday today still dealing with incurable cancer. Please pray for him. My friend Kathey is in a medical facility for a month with a broken foot. I wanted to visit with her today and couldn't because she developed Covid. Please pray for her. My friend Arlene is battling cancer and needs prayer. Please pray for her. I humbly ask that you keep these dear friends in your prayers. Donna Fargo's recent book "Everything is possible with God" has brought much peace and prayer so I wanted to base this post with that image.