Books of prose and poetry written by Donna Fargo & Published by Blue Mountain Arts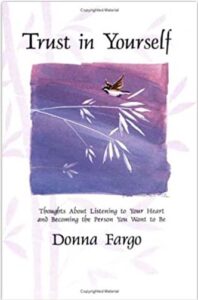 This book is a collection of thoughts in prose and poetry about listening to your heart and becoming the person you want to be. (1997 release).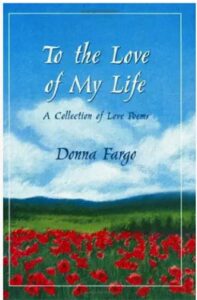 These exquisitely tender love poems were written to touch the heart of the love of your life. (2002 release)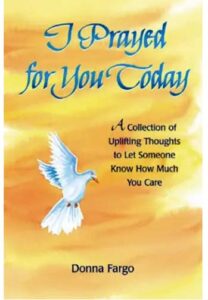 This is a book of uplifting thoughts to inspire the reader and to tell someone how much you care. (2005 release)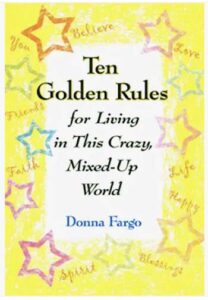 Donna challenges readers to embrace their own uniqueness, to acknowledge their blessings, and to make a positive difference in their own lives and the lives of others in these less-than-perfect times. (2006 release)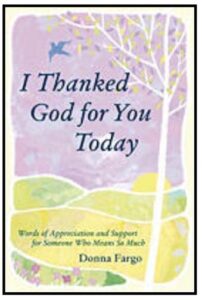 This book was written to tell the special people in your life that you don't know what you'd do without them – it's about saying to them, "I thanked God for you today." (2010 release)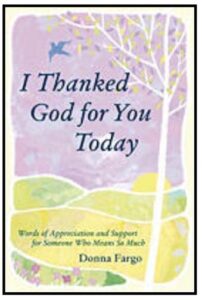 AUDIO BOOK – This is narrated by Donna Fargo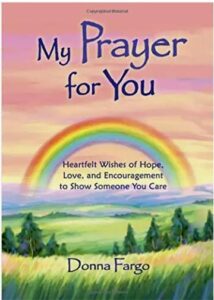 The inspirational messages in this book fill the reader's heart with encouraging words and powerful insights on how to get the most out of life (2014 release)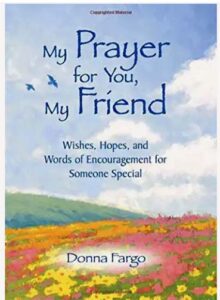 Donna believes that friendship is a two-way street and real friends are each other's greatest support system. This book is a powerful way to honor special people with these gifts from the heart.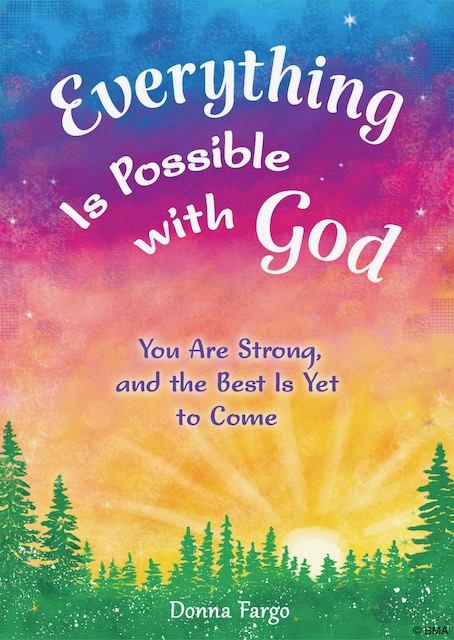 In this book, Donna writes about the importance of faith in our daily lives. She believes that prayer is the direct connection with God that provides us with the strength we need to carry on in the face of difficult or trying times but also asserts that we must be our own advocate. (2022 release)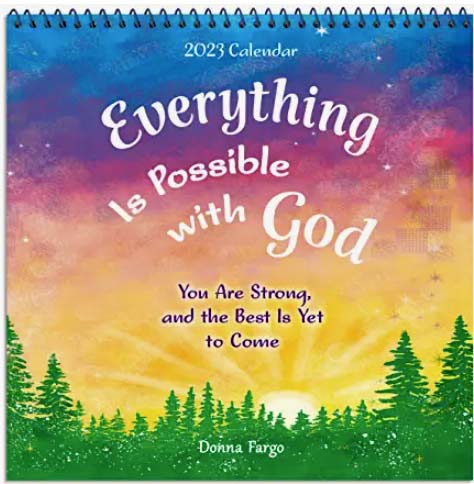 This beautiful 2023 calendar (measuring 7.5″ x 7.5″) is a great companion to Donna's current book by the same name. With both the calendar and the book, It's so nice to be reminded of God's grace and strength and the potential for each of us to be the best we can be. By the time you have finished reading this book, you will feel more positive, encouraged, and focused. The same goes for the calendar. Each month begins with a thoughtful and inspiring message to strengthen our faith and to help us to realize that everything is possible with God. This book and calendar together make a great gift!