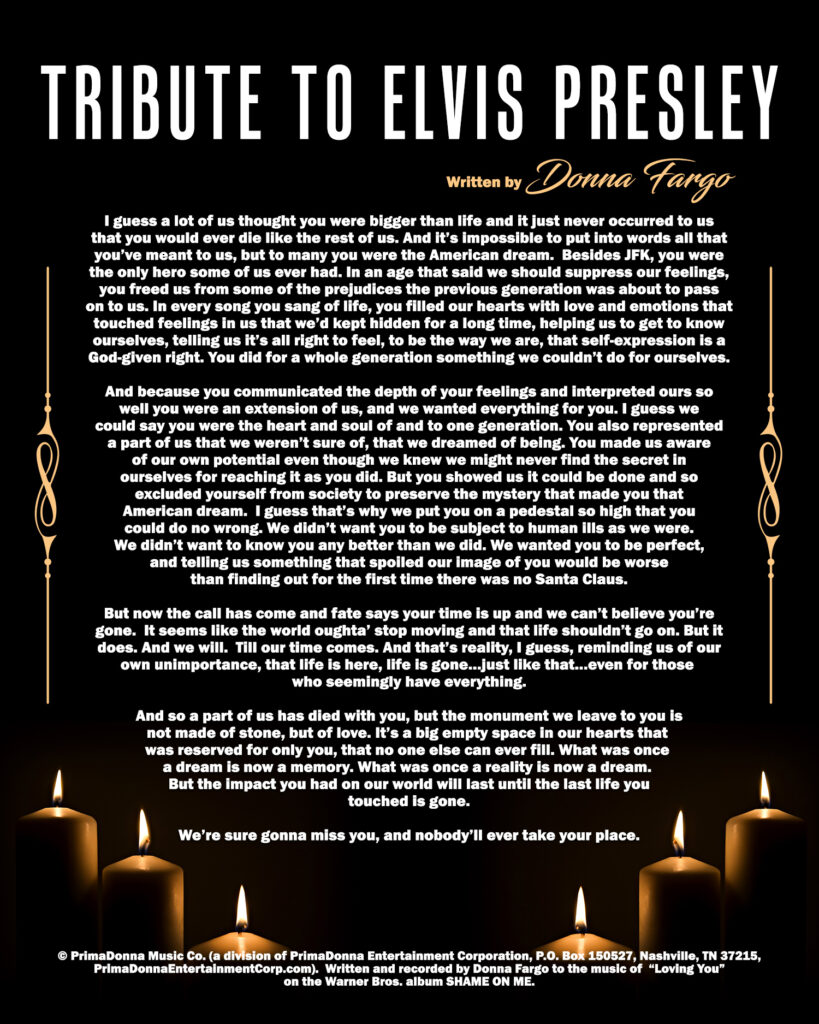 Hey Everybody!
Are you ready for this week's Friday Follies?  I hope so because I am.  Okay, here we go.
Recently someone mentioned they'd just seen the 13th Annual Academy of Country Music Awards on YouTube when Barbara Mandrell, Kenny Rogers, and I were co-hosts.  So I took a walk down memory lane and watched it too.  It was fun looking back and remembering the excitement of that evening and the thrill of performing my version of "Loving You" which included my recitation honoring someone who was bigger than life to many of us – Elvis Presley.  It just so happens also that this tribute is one of the most requested lyrics for our print collection.  You asked, we listened, and it is now available in our store. 
As always, I'm thinking of you and wishing you the desires of your heart.
Love,
Donna