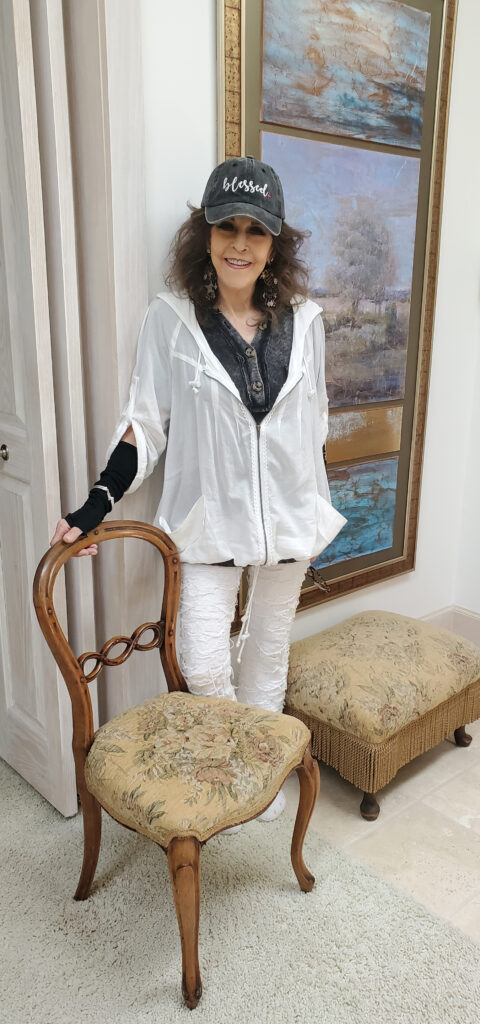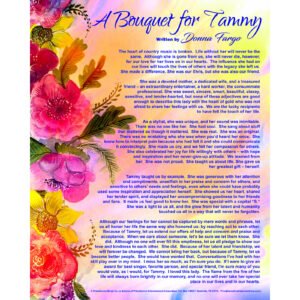 Hey Gang,
It's Friday, and you know what that means…so away we go.
As many of you know, I wrote a tribute to Loretta Lynn and Tammy Wynette just after each of them died. (It's hard to believe Tammy's been gone 25 years!)  Last week, we answered your request to include my tribute called "Word Flowers for Loretta" in my print collection.  Well, this week we've just finalized my special tribute to Tammy called "A Bouquet for Tammy."  Like Loretta's, we think they're both so pretty.  Hope you do, too.
Keep the requests coming for new merchandise.  We're already considering some other things, but we want your input too.  In fact, we're working on one of your suggestions for a new cap!  You inspire us again and again with your love and support.
I hope you're doing well in every way.  Stay safe and happy and healthy, and love anyway and just because.  Don't let anyone or anything steal your joy.  Now go have a great weekend!
Love,
Donna
To order "A Bouquet for Tammy" go to (https://donnafargo.com/shop/ or https://www.primadonnaentertainmentcorp.com/shop/ )