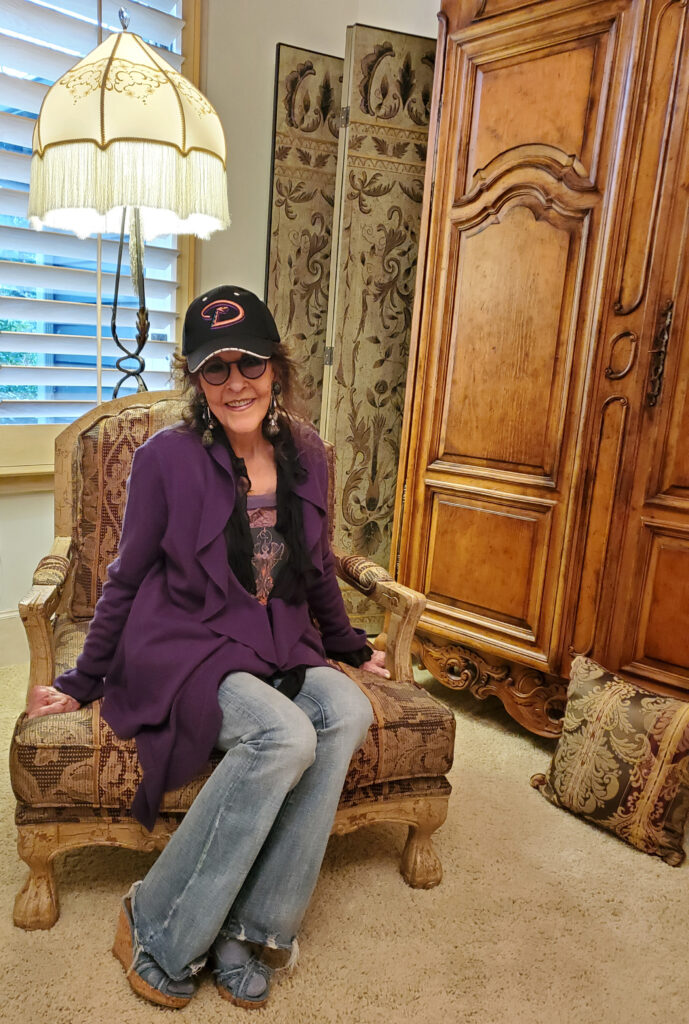 Hey Everybody,
I hope you're all experiencing peace, good health, and hope in this crazy, mixed-up world. I know you're spreading goodwill because that's just who you are and what you do.  Let's all adopt a new motto and call it into being…everything's gonna' be all right.
You must be getting ready for Christmas early 'cause you're sure keeping me busy and I love it. Thank you so much for gifting your friends and family with my new CD ALL BECAUSE OF YOU and even lots of my other CDs too.  Your response to my music this year has blessed me, and to know you are sharing it with others makes my heart sing.
I've been signing lots of EVERYTHING IS POSSIBLE WITH GOD books but even more of the companion calendars since 2023 is just around the corner.  What a way to start the new year.  Now who's encouraging whom?
And because of your inspiration, the store is full of happy gifts…like caps, magnets, coffee mugs, t-shirts and (hint) there's even more since I started writing this, and I think you will love what you see.  We do! Just check us out at https://www.primadonnaentertainmentcorp.com/shop/ and https://donnafargo.com/shop/
Thanksgiving is fast approaching, but let's be thankful every day for the life that God gives us and for the friendships we share with each other.   Keep the faith and spread the love because the world needs wonderful examples just like you.
Love, Donna