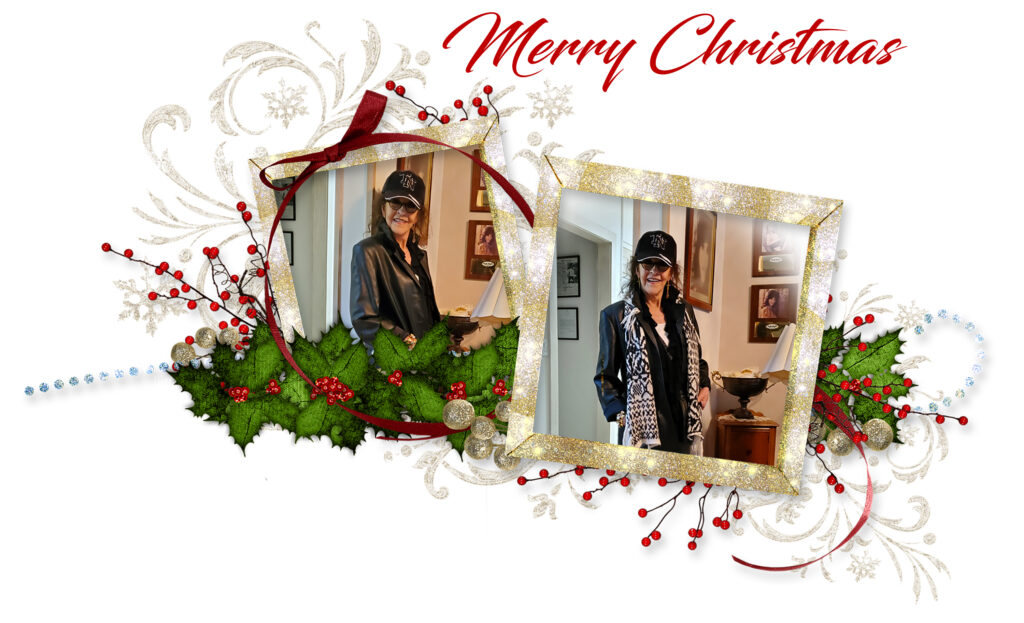 Hey My Favorite People,
I trust you're all surviving this artic blast and staying warm.  We're freezing here in Nashville, but the weather man said it'll be in the 60s around New Years, so everything's gonna' be all right.
I just couldn't let tonight go by without touching base and saying Merry Christmas.  My wish is that you're happy, healthy, and safe and I hope you're enjoying this wonderful season despite the inclement weather.
Thank you for all the pretty cards, sweet gifts, thoughtful remembrances, beautiful flowers, and most of all your friendship and loyalty.  We're all life travelers who speak the same language, and we play our lives by heart. Thank you always for your light and for your unwavering support on this musical journey. You are so special to me.
As we celebrate the birthday of Jesus, let's remember to thank Him for everything He did for us and never forget that love is His biggest deal of all. 
And speaking of love…I love you all. Keep your sunny side up and have the merriest Christmas ever!
Happy everything!
 Donna