DONNA IS BACK AND AT 'EM!!!!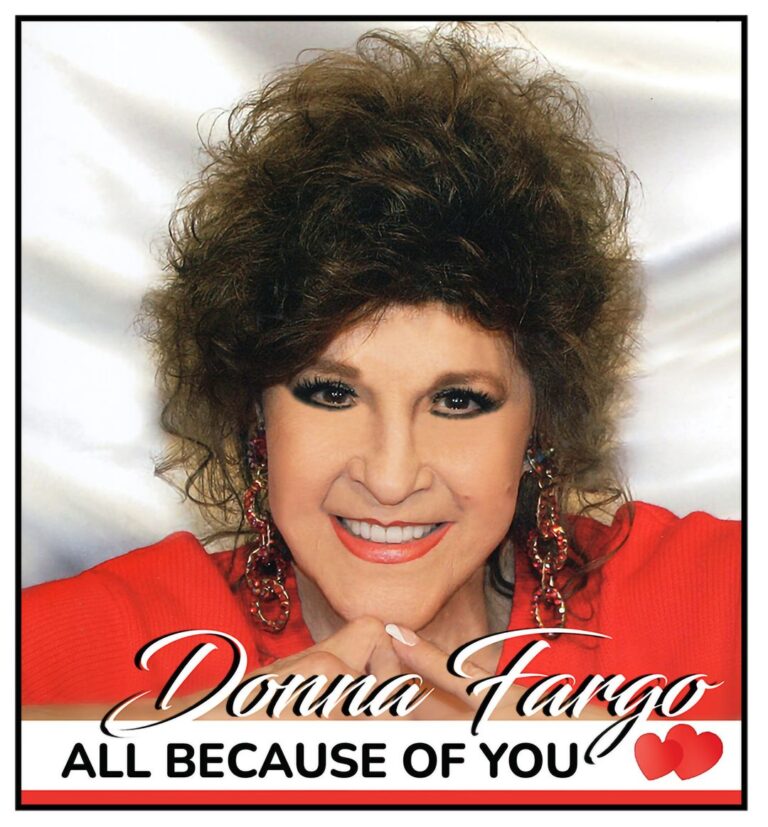 We are so proud that PrimaDonna Records has released a new CD, ALL BECAUSE OF YOU – a collection of previously unreleased material from Grammy Award winner, Donna Fargo. It's a CD that Donna has dedicated to all the people who have helped make her dreams come true to become a singer/songwriter – one of whom is the love of her life, Stan Silver (her husband, producer, manager, and protector). Without Stan's work for this CD, we probably would never know how much we missed – and how unfortunate that would be for us. This amazing collection of music reminds us why we fell in love with Donna's music to begin with – the honest and authentic and compelling lyrics and melodies that penetrate the heart and soul and make every song memorable. You'll most definitely want to add this CD to your collection of favorite music. Go to our online store to order your personally autographed copies.
The first single from the cd "One of the Good Guys" defies description. It quickly becomes a part of your heart and soul. Without warning it takes up residence in your head. It won't leave – even if you want it to fade – it can't and won't. In a powerful 3 minutes and 14 seconds Donna takes us on a journey of bliss, positivity, inspiration, truthfulness, hopefulness, optimism, commitment and loyalty – characteristics we all look for in another human being who will ALWAYS stand by us no matter what. Let's hope that the good guys are not a part of a fast dying breed. Donna's hope is that this song will inspire listeners to celebrate the good guys in their lives.
"One of the Good Guys" mp3 single downloadable version only at DonnaFargo.com,and PrimaDonnaEntertainmentCorp.com in addition to Amazon music, Apple music, and Spotify.
Click on the YouTube video above to listen to "One of the Good Guys"
"One of the Good Guys"
Posters Now Available
Each color poster  –  suitable for framing – comes in a size of 8×10 or 11×14 size. Imagine giving this  fabulous gift to the father, step-father, brother, uncle, or friend who is "One of the Good Guys." They will love it! 
8×10 – $15.00 each  or  11×14 – $25.00 each
Blue Mountain Arts presents Donna's 8th in a series of inspirational books – EVERYTHING IS POSSIBLE WITH GOD.
These two items together make a great gift!
LOOK WHAT ELSE WE HAVE NEW! ! !


Click on the SHOP button above in the menu to shop for items on this page and much much more……
ALL merchandise ordered will be personally autographed by Donna upon request!
Indicate on the

checkout

page in the box provided any special instructions about how you want something autographed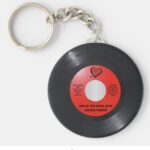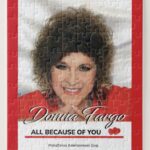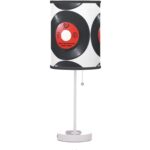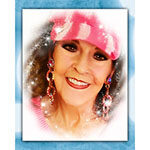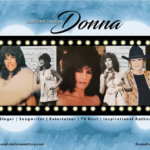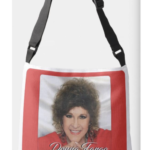 We are offering discounts up to 20% off your total order.

$0 – $50.00 = 5% discount
$50.01 – $100.00 = 10% discount
$100.01 – $150.00 = 15% discount
$151.00 + =20% discount