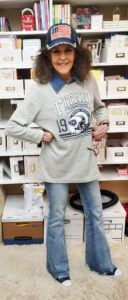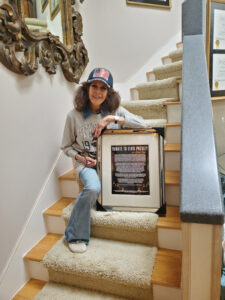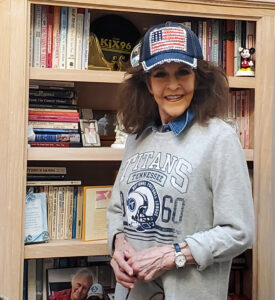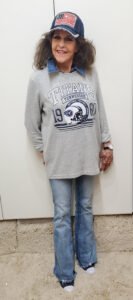 Hey Everybody,
Well, it's the first Friday Follies in August. Are you ready? Time for another question…"Have you ever pitched any of your songs to other artists?"
Sure. I'm reminded of a time early in my career before the success of "Happiest Girl." I had a song out called "Daddy," and it was getting airplay in the Southern California area and other places around the country. George "Goober" Lindsey heard it on KBBQ in Burbank and asked a dj friend of mine to ask me to write him a song, so I did. I hadn't written very many songs then, and I was honored that a celebrity like George Lindsey from the Andy Griffith Show would even ask me to write him a song (because I was really only trying to write for myself).
Anyway, I also pitched him "Funny Face." Of course, I was so grateful he recorded the song I wrote for him called "Georgia Peach" (that helped my confidence in my writing). I can't tell you how thankful I was, though, that he didn't record "Funny Face," especially when I became the first woman in country music to have back-to-back million sellers of songs I wrote, and "Funny Face" was the follow-up to "The Happiest Girl In The Whole U.S.A." I remind myself of this experience when I get almost discouraged about something not happening or when I'm just waiting unsure about what to do. After I've done all I know to do, I try now just to "trust in the Lord with all my heart and lean not to my own understanding," like the scripture says. Before George Lindsey died, I would see him sometimes at the post office and he'd say to me…"Yeah, I was the one who turned down "Funny Face," and I'd say "Yeah, thank you, George, and I thank God that you did."
So several of you had asked us to do a print of my "Tribute to Elvis," and we did. And of course, I couldn't help myself. I found another beautiful wall frame that looks fabulous with the larger "Tribute to Elvis" print. Go to https://www.ebay.com/itm/394788907866 if you're interested. It's soooo pretty, and it's up for auction for one of you Elvis lovers out there.
Hope you guys are doing great, reaching your goals, enjoying life, and "taking care of business."
Love,
Donna